Ecommerce Website Design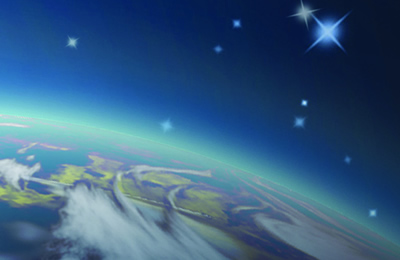 This is a comprehensive list of features for our standard business class Ecommerce shopping cart software.
NO Monthly Fee! • No Percent of Sales!
Complete Owner Admin • Includes Email Marketing! • Cutomizable
Store Administration
Full online control panel for simple admin management
Mobile friendly, tablet optimized control panel
Responsive dashboard with store stats
Dynamically populate product pages without the need to touch the database
Password protected CSS based control panel
Restrict admin pages depending on login
Simple process for adding / modifying / deleting products and categories
Full online order viewing by date selection and search
Editable order details
Affiliate program included with online viewing of affiliate sales
Content management system integrated
Optional Customer login for order history viewing and creating accounts
Downloadable product inventory
CSV database upload
Language specific admin available
Up to 3 languages supported from the same database
Access / MS SQL Server / mySQL database.
---
Product features
Unlimited number of products
Upselling of related, bestselling, recommended products as well as suggesting products purchased by other customers
Show multiple currencies
Sell in the currency of your choice
Choice of currency symbols and formatting
Place products in several categories
Extra detail page for more detailed product descriptions with layout options
Image upload (ASPupload required for ASP version)
Setup and assign Designers / Manufacturers / Drop Shippers to products and send them order details if required on receipt of orders
Provision of coupons so clients can purchase at a discounted rate by entering their coupon code
Apply discounts by product or category depending on total purchase or quantity ordered
Allow customers to filter products by keyword, price, grouping etc
Choice of product listing by price, id, user choice or alphabetically
Order categories to suit your needs
Rich snippets / Structured data
Product reviews and ratings feature
Gift certificate feature
Gift registry and wish lists
Manufacturers page
Donations / single payments feature
Product options allow for the selection of color, size etc.with price differences shown in real time - choose between drop down menus and radio buttons
Product option selection can swap product image
Dependent product options
Multiple purchase feature for product options
Allow clients to type in their own requirements for a particular product
Product options can have their own product ID
Clone products and product options for faster input
Wholesale / retail pricing depending on login
Quantity / tiered pricing available
Set minimum purchase total requirement
Change all store generated language from one place
Option to remove buy / checkout buttons making it compatible for other uses eg. real estate listings, online catalog etc
Allows for use of HTML in product descriptions to make formatting simpler
---
Stock Management
Define number of items in stock
Define number of product options in stock
Option to remove product from listing when out of stock
Option to replace buy button with out of stock message when out of stock
Notify back in stock feature
Back ordering available
Upload / download inventory via csv file
Show number in stock in product and detail pages
Option of maintaining a product in the inventory but not showing on the store
---
Display Features
Table-less css layouts for category, product and detail pages
Choose the order of elements on the detail page
CSS dynamic menu system
Extensive use of css for element formatting
Soft cart feature
Specify the number of products per page
Choice of product and category layouts, using one or multiple columns of products
Email to friend link option - product specific
Show recently viewed items
Spry tabbed panels
Option of showing list price / your price & you save feature
Show product ID, SKU, Manufacturer on the product pages
Show unlimited product images
Optional images choice for categories
Optional category headers
Ask a question link option - product specific
---
Shipping Features
UPS online rates and tracking
USPS online rates and tracking
FedEx online rates and tracking
Canada Post online rates and tracking
DHL online rates
Royal Mail rates
Australia Post online rates
Offer customers a tracking number / multiple tracking numbers per order
Shipping estimator before checkout
Weight based shipping
Price based shipping
Flat rate shipping
Free shipping
Free shipping exempt products
Support for multiple shipping methods allowing customer to choose method / carrier
Different shipping methods for domestic / international customers
---
Checkout / Payment Features
Choose from over 30 integrated payment providers
Multiple payment methods available on checkout
Use Email Notification when no online payment is required
Manual order creation available
Handling charge per payment provider
Cardinal Commerce 3D Secure system to provide Verified by VISA, Mastercard SecureCode and J/Secure functionality
Email notification once an order has been placed
HTML header and footer for the confirmation email / CSS classes available
Printable receipt on thanks page
Collect email address on checkout
Send out newsletters
Filter newsletter recipients by product purchased, location, wholesaler etc
"Remember me" option for return users
Google Analytics ecommerce tracking
Bill Me Later available
Streamlined checkout process
Back ordering available
Dynamic States / counties / provinces on checkout
Saved cart for non-logged in customers
Global handling charge option
Handling charge per payment provider
Exempt products from handling
Compatible with all major tax systems (including Australia & Canada)
Order status look up page for customers
Automatic email to customers on order status change
Private order status for store owners
Download orders to a .csv file
Print packing slips from the admin orders page
Print invoices from the admin orders page
Javascript and Cookie disabled detection
Block IPs or IP ranges.
Optional gift wrapping
---
Search engine friendly features
URL Rewriting systems for extensionless, search engine friendly URLs
Per page title and meta description tags on dynamic pages
Dynamic title and meta description tags
Static pages available
Tag products with searchable keywords
ALT information for all store generated images
Structured Data / Rich Snippets / schema.org support
Product name or ID in page URL
Product name in <h1> tags
Lightweight, fast loading pages.
---
Design options
Choice of editor - WordPress, Dreamweaver, Frontpage, Expression Web or design your own
Responsive design compatible
Search engine friendly options such as static pages and generated title and meta tags available
Mobile friendly features
Original .png files included for editing graphics in Fireworks
Simple to change colors and personalize the store
Multiple CSS classes available for key display options
ALT information automatically added to category and product images
XHTML 1.0 Transitional compliant and Section 508 (accessibility) compliant code.
---
General features
Integrated product search page
Built in modular fashion, allowing for future upgrades and addition of new features
Digital download and css widget plug-ins available
6 month free online technical support
Downloadable User Manual
30 day money back guarantee.
---
Requirements
For the ASP templates a Windows server capable of running a Microsoft Access or MS SQL database
For the PHP templates a UNIX / Linux server with a minimum of PHP 5 and a mySQL database. (cURL component required for UPS shipping)
Dreamweaver 3+ or WordPress or Frontpage 2000+ or Expression Web or the editor of your choice for the CSS / Responsive Design versions
Email: office@worldcontact.com Tel: 203-966-5408 (9 - 5 ET)

24 East Avenue, #202, New Canaan, CT 06840