SEO (Search Engine Optimization)
The Truths About SEO
Be Found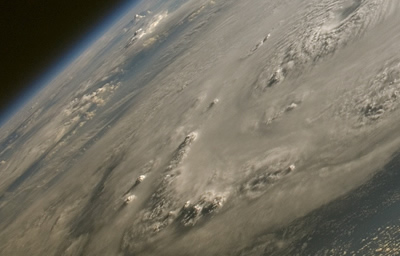 What's the point of having a website if it can't be found easily by new potential customers?
The first step is to not make big mistakes, or miss simple opportunities.
Don't use "black hat" get listed quick schemes that put your site ranking at risk. Do take advantage of planning your key term search words ahead of time, and use them in your website content construction.
Be Relevant
Plan, tighten, and focus your SEO key terms to catch your potential interested audience. Don't be too broad in your subject content. Focus on the geographical area you actually service.
Consider what people will search on if they don't know anything about your business. What need, problem, solution, product, service, or question are they trying to find? Does your website have content that matches these possible searches?
This strategy is called "Anticipatory Search." If you've never heard of it, or don't practice it yet, you need to call us.
Be Honest
The truth as a funny way of always being... true.
True content, and lots of it, will always trump anything else. Period.
Be Economical
Organic vs. Paid.
Organic search engine listings are what you get for free, or "naturally." That's what we specialze in.
Paid search options include Google Adwords, pay-per-click advertising, directory listings, etc. It's important to know that not one-size fits all businesses. What works well for a regional service company may be the wrong fit for a national consultancy. We work with many excellent firms that specialize in paid advertising methods, and are happy to explain what the options are, how they work, and what the costs and benefits look like.
Everybody's an Expert
Experience shows that most aren't. And they are way overpriced for the promises that don't get met. Before you spend your money, at least understand the concepts and the playing field. Have you already done all the "free stuff" correctly?
Content is King
The more good page content you have the better. A business website with 25 pages of good, relevant content will outperform another site of only 6 pages. One of the hardest parts of creating a competative website is collecting and organizing all the possible content. Text, images, photos, videos, youtube feeds, PDFs, etc. And then it has to be easily to navigate for visitors without being confusing or overwhelming, but still friendly for search engines to visit and index.
Knowing that this is best done in stages over time means planning ahead.
Plan to have your site evolve in doable stages. Plan to have your site designed to be flexible, scalable, and easyily accomodating of new content.
Some good advice:
Treat your website like a garden. It's always a work in progress.
Don't let perfection stand in the way of progress.
Email: office@worldcontact.com Tel: 203-966-5408 (9 - 5 ET)

24 East Avenue, #202, New Canaan, CT 06840